TTO West Africa
Walenship  temporary accepting the following flexible procedure for BLCO delivery on TTO in West Africa.
This is limited time offer, and you should contact us for any  particular request.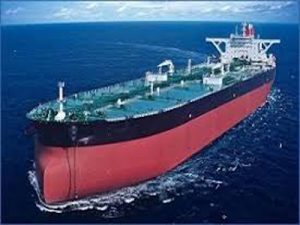 TANKER TAKE OVER PROCEDURE 1 – TTO GHANA
Buyer should send LOI with this procedure as acceptance to receive SPA
Buyer and seller sign and seal contract agreement with full banking co-ordinates and NOR/ETA and ATB FORMAT which includes SUPERCARGO, clearing agent's details, Inspector's and Supercargo's details. Buyer blocks $800,000.00 in Seller's nominated Bank.
Seller instructs the vessel Captain to issue NOR/ETA, buyer's shipping agents acknowledges the NOR/ETA with readiness to board upon arrival in Ghana waters. Captain moves cargo to 12-13 Nautical Miles Off Tema port, Ghana Waters.
On arrival of loaded vessel in Ghana waters Captain issues an Arrival Notice to Buyer's shipping agents between 12-13NM in order to clear the vessel in for opening of communication with the `harbor master on behalf of the Buyer.
Buyer's shipping agent release acknowledgement of the Arrival Notice with location coordinates between 10-12NM for vessel to anchor and process clearance.
Upon arrival at Q&Q location, Captain anchors for Q&Q protocol and make announcement of the vessel presence to control tower on behalf of buyer as contained in the ATB format. Harbour master confirms to the buyer and buyers shipping agent.
Vessel's Captain issues Marine ATB and NNPC clearance from Bonny Terminal, Buyer boards his supercargo and inspectors. Upon successful boarding and physical confirmation of cargo, Captain issues Attestation Report Co-signed by the buyer Supercargo. Inspector takes sample and disembarks from the vessel, while Supercargo remains on board (till Tanker Take Over) $800,000.00 turns cash
Inspector conducts Q&Q analysis and a copy of the report is released to both buyer and Seller within 28hrs of disembarking from the vessel and issue Commercial Invoice
Within 72Hrs Upon the receipt of successful Q&Q report, buyer issues payment guarantees Via MT103 Seller introduce Buyer to vessel's home office or vessel handlers for re-charter.
Immediately after buyer's successful vessel re-charter negotiation, buyer full cargo documents and title ownership documents in buyer's name.
Seller's bank releases softcopy of the full cargo and title documents to buyer's bank and immediately after confirmation, payment is made for total cargo via MT103/TT (Telegraphic Transfer)
Seller, within 24 hours of confirmed final payment send to buyer via courier hardcopy of full set of original documents and ownership titles to the buyer's physical address.
Buyer completes the vessel's re-charter process and vessel sails away to buyer's destination.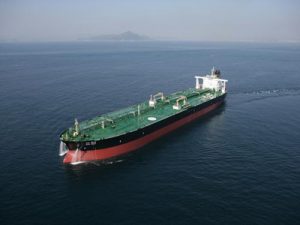 TANKER TAKE OVER PROCEDURE 2 – TTO GHANA
Buyer should send LOI with this procedure as acceptance to receive SPA
Buyer sign SPA and return with NOR/ATB FORMAT (****BUYER's CIS and Copy of Passport will be required before MT103 and MT760 in compliance with US Patriots Act******)
Buyer will raise N100M or equivalent Block funds in favor of Seller's nominated N100m will be cashed Not later than 72hours after Attestation. Scanned copy of the N100M or equivalent Blocked funds will be sent from the bank domain email of the issuing account officer to bank domain email of the beneficiary. Original of that letter must be delivered to the Beneficiary's bank via Bank to Bank courier. **** THE BUYER'S N100M or equivalent WILL ONLY BE USED AS A SECURITY TO GET THE CARGO TO GHANA. THE N100M WILL BE CASHED SHOULD THE BUYER FAIL TO RELEASE THE $1,000,000 FOR LOGISTICS AND DOCUMENTATION, 72 HOURS AFTER ATTESTATION BY THE CAPTAIN AND Q&Q. HOWEVR, IF Q&Q TAKES LONGER THAN 72 HOURS AFTER THE TAKING OF SAMPLE AND THE BUYER FAILS TO RELEASE THE $1,000,000, THE N100M or equivalent WILL BE CASHED WITHOUT PROTEST OR DELAY. THIS HIGHLIGHTED PORTION SHOULD BE INVOKED BY THE BANK AS THE CONDITION OF RELEASE OF THE N100M or equivalent BLOCK FUNDS*********
Seller confirms and loaded Vessel sail to GHANA WATERS, upon arrival at 10-12 Nautical miles off routing POD, Captain makes announcement on behalf of the Buyer on VHF channel 14/16 and opens AIS for Port Control and Intertek or equivalent Inspection Company for tracking of Vessel location.
Clearance is obtained by Buyer's shipping Agent for Vessel to anchor only upon confirmation that Vessel is in Ghana Waters via AIS tracking.
Seller's Vessel Captain immediately issues MATB for boarding of Buyer's Supercargo and Inspectors from his Vessel domain via Email. MATB issued shall contain exact coordinates of Vessel for boarding.
Within 72hrs upon receipt of issued MATB, Buyer boards Inspectors and Supercargo for Q&Q.
Upon Intertek or equivalent Inspector boarding Vessel for detailed inspection, Seller shall inform and instruct Captain to comply to the following Intertek (Not SGS) or equivalent boarding inspection requirements:
§ Captain shall confirm the ship's identity by showing Intertek or equivalent Inspector the shipping documents and Inspector having a copy of shipping documents.
§ Captain shall sign and stamp a confirmation of its location and the boarding of Inspector. Intertek or equivalent Inspector will countersign this document too.
§ Inspector shall take pictures of the Vessel with the name of the Vessel clearly showing in the picture and also showing Intertek or equivalent Inspector on board
§ Intertek or equivalent will issue a letter of protest or decline to do Q&Q if Vessel Captain cannot agree to these boarding and inspection conditions
Inspector disembarks after conducting Q&Q analysis whilst the Buyer's Supercargo remains on board the Vessel until completion of TTO.
Q&Q analysis report is released to the Seller/Buyer and after confirmation, the Buyer issues acceptance letter with a copy sent to the Seller. Buyer releases $800,000 cash deductible from the MT103 final payment.
Buyer's Bank shall then issue MT103/23 for the full Cargo.
Seller issues Commercial Invoice and all original shipping documents are presented to the Buyer's Bank for negotiation and payment made by SWIFT MT103 latest 72 hours after Q&Q and full charter is concluded for the Complete Tanker Take Over.
Seller introduces Vessel Owners, Operators/Agents to the Buyer for rechartering in Buyer's Name.
Payments are then made by swift wire MT103 transfer directly to the Seller's Bank accounts and commissions to the Agents within three (3) international banking days against presentation of stated shipping documents (non-negotiable copies) at Buyer's Bank.
Seller and intermediaries confirm payments, title transfers to Buyer and Seller releases Vessel to depart to Buyer's final POD. Next shipments follow.
Buyer places SBLC MT760 for full cargo for Subsequent deliveries.